Aromatic beer beginning with a single drop of famous spring water
The water for producing this beer comes from the famous "Peach Tree Well" that was used to brew sake.
While beer is traditionally brewed using bottom fermentation techniques, we chose to use top fermentation to produce an original beer that is aromatic and full-bodied, and suited to the food culture of Kyoto. Our brewers drew upon their skills and our tradition of fermentation to develop a beer that is robust yet delicate enough for Kyoto cuisine.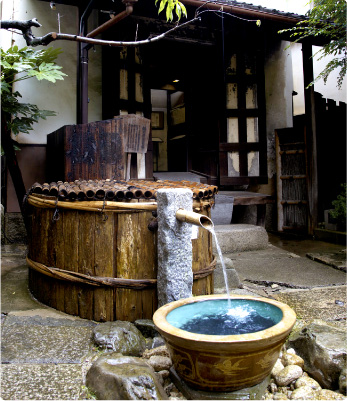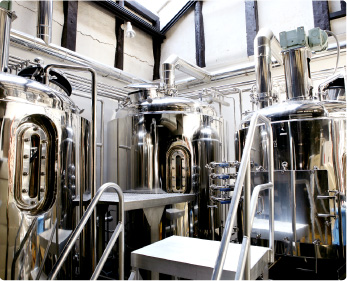 A genuine machiya-born local beer
Our Kyoto beer was born and is produced in a sake warehouse with a long tradition of storing our fine sake.
This warehouse was used to store the sake that our predecessors made from time-honored tradition. Without altering the structure of the warehouse, we brought in equipment for the brewing of local beer.
This beer is truly brewed in an environment perfectly befitting a homegrown Kyoto beer.